Underlay
ProVent From Kronoswiss - Flooring Underlay
The multifunctional flooring underlay (foam) with integrated moisture barrier and micro-grooves supports the circulation of air under the floor and prevents the formation of mould. Learn more about underlay and laminate floor AC ratings below. Browse through our website, contact us to get a quote or visit our showrooms located throughout Ireland.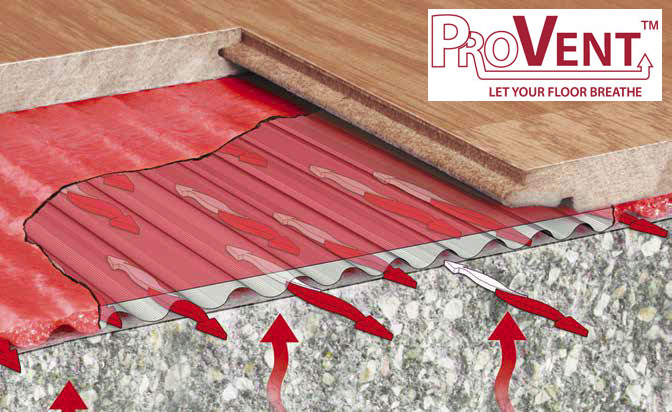 Important Features of Flooring Underlay
Compatible with warm water underfloor heating
Helps with sound insulation 20dB
Evens small discrepancies in the subfloor
Improves heat insulation
Prevents built up of moisture beneath the floor
Improves air circulation (Micropumping System)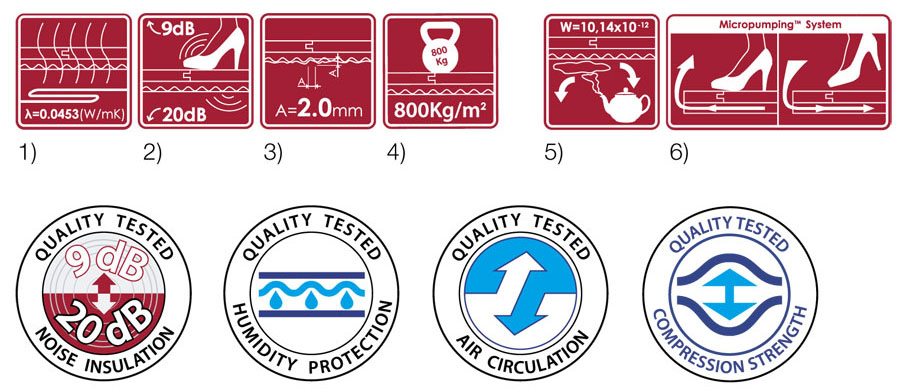 Utilisation Categories Explained

living area - AC1, AC2, AC3
commercial area - AC3, AC4, AC5
AC Rating Explained
AC rating is a common term used to indicate the durability level of laminate flooring. AC ratings are applied to every line of laminate floors by an independent body known as European Producers of Laminate Flooring (EPLF). These ratings are a brief code of a laminate's resistance to stress and help buyers understand the difference in durability among laminate flooring products.

5G Explained
This innovation helps you to save time. The 5G connection is one of the most advanced connecting systems on the market and is simultaneously the fastest and easiest method to install laminate flooring. 5G uses the so-called "single action" method. This means that the head side of the floor element is simultaneously locked into the long side with a click. The secret is a removable glass fibre spring on the short side of the panel. The locking method is activated by a simple folding down motion. No tools at all are needed. A finger pressure suffices to lock the boards together.

Domestic & Commercial Warranty
Please click on the link to find out more about underlay warranty.
Underlay For Wooden Floors
Underlay from Swisskrono offers multiple functioning - it improves heat and sound isolation, evens up the subfloor, allows air circulation and prevents built up of moisture beneath the floor. Product specs are 20m x 1m x 3mm which covers around 20m2.