Architectural Showroom In Finglas
We have opened the doors to a new display area in our recently renovated facilities in Finglas, Dublin 11. The new Architectural Showroom is designed to inspire architects, designers, developers or contractors by showcasing many of our high-quality panel products, and decorative surfaces. The showroom features a spacious and well-lit display area where visitors can get hands-on experience with our products, a seating zone with a smart TV for meetings, and a large-screen projector for presentations. The showroom is available by appointment only.
#WEAREWOOD
TIMBER PRODUCTS - Serving Generations Since 1893
Noyeks Newmans is one of the leading suppliers of high-quality timber products to the construction and renovation industry. So, if you are working on a residential, commercial or industrial project contact our expert staff to learn about the solutions, services and products we offer. Please browse through our page below to learn more, discover ideas, products and solutions.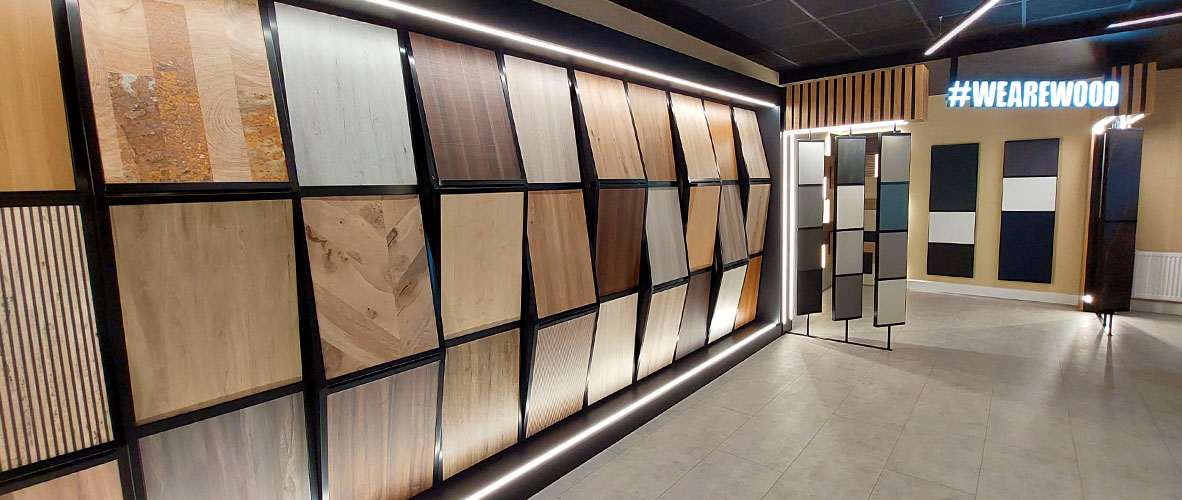 DESIGN
PANEL PRODUCTS - MDF, Plywood, Veneered Boards
Our extensive collection of sheet materials includes a wide range of options in terms of thickness, texture, colour, decor and durability, making it easy for you to find the perfect material for your project. Whether you are looking for high-quality MDF, robust plywood or lightweight technical wood, we have you covered.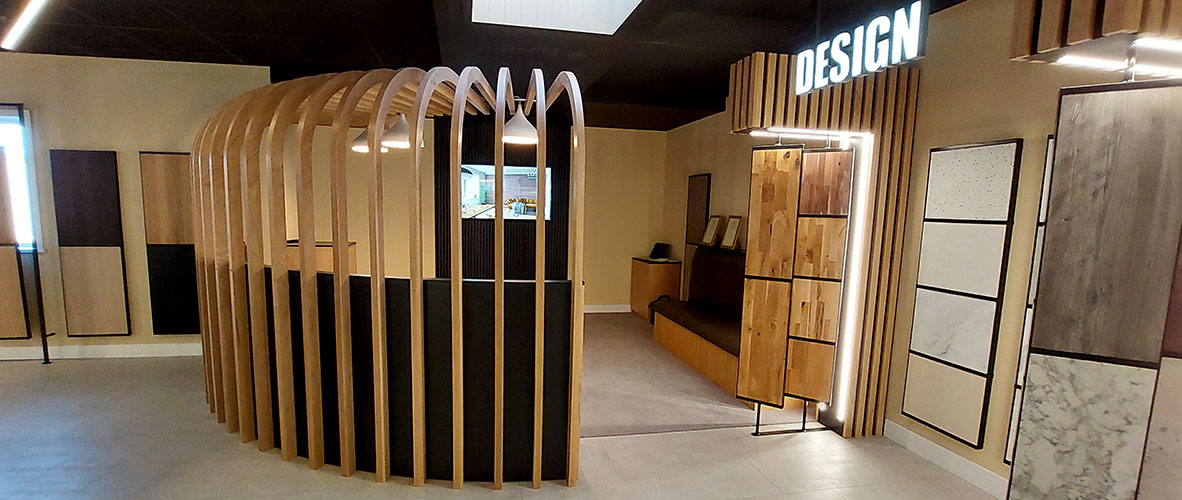 CREATIVITY
DECORATIVE SURFACES - HPL Laminates, Acoustic Panels, Melamine Boards
Our decorative sheets are designed to meet the needs of modern design, with a range of options in terms of strength, weight, and aesthetic appeal. Our collection includes high-pressure laminates (HPL), melamine sheets with different types of core boards or acoustic panels, all of which are made using the latest manufacturing techniques and materials.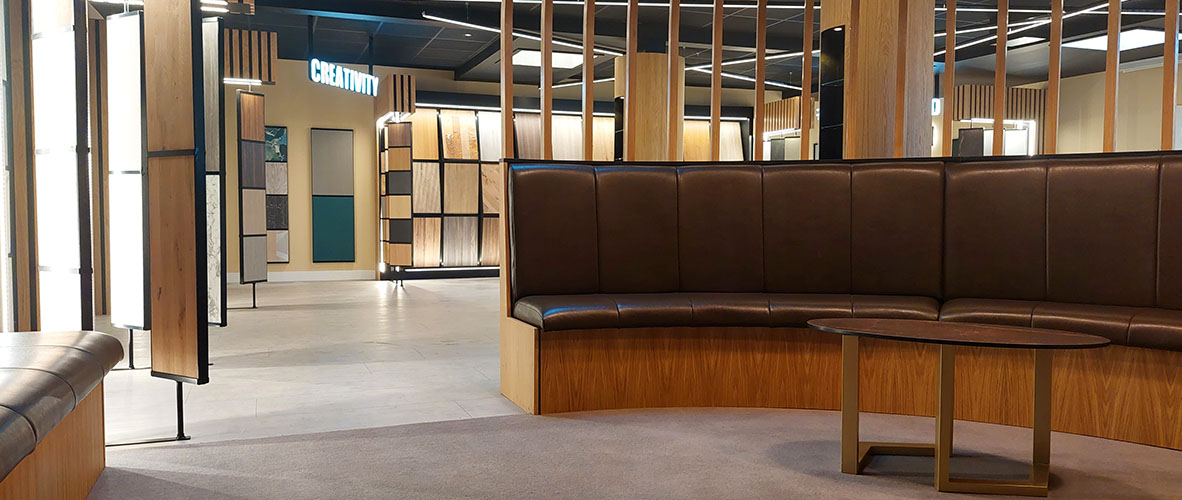 SUSTAINABLE
ECO-FRIENDLY PRODUCTS - Laminate Floors, Composite Decking
We work with suppliers that are committed to protecting the environment by reduction of raw materials, water and energy. Many of our suppliers use recycled wood where possible and reduce the use of fossil fuels using dust or raw materials. The long-term strategy includes investments to protect the environment and reduce the consumption of natural resources.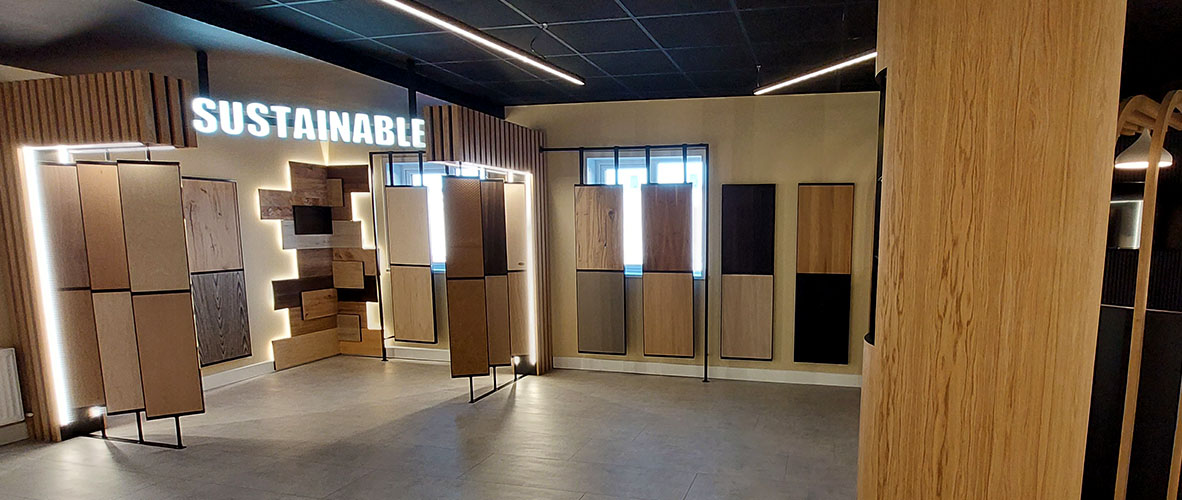 ---
3D VIRTUAL TOUR - ARCHITECTURAL SHOWROOM
We look forward to the opportunity to show you our products and help you bring your architectural vision to life. Don`t forget to contact us to get an appointment.
---
Architectural Showroom Gallery
---
Architectural Showroom Mood Boards
---
Architectural Showroom Videos
---
---