FibroPaint Panels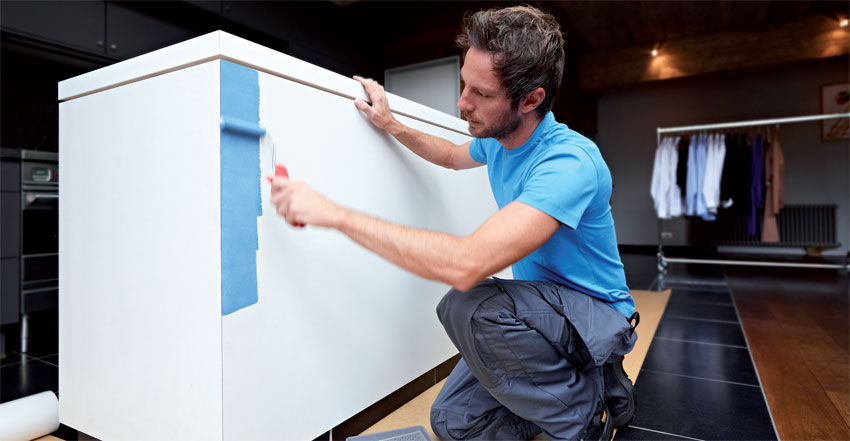 FibroPaint Air is MDF with an excellent millable core. The board has high-quality paint grade film on both sides, so that you can paint, spray or lacquer it without pre-treatment using solvent or water-based paint. These boards can be used in service class 1 (dry environments) and can only be used in biological hazard class 1 of Standard EN-335-3. FibroPaint Air is also available in a moisture resistant panel, HydroPaint Air.
FibroPaint Air with a deep wood grain texture is also possible, FibroStructure.
FibroPaint Air + FibroStructure
Applications
Thanks to their strong technical characteristics and ease of use, the versatile FibroPaint Air boards are suitable for many applications in the furniture industry, shop interiors and interior design. These boards have an easy-finish surface for kitchens, walk-in wardrobes and bathrooms as well as sliding doors and partition walls. This board is also often used in shop and office furnishings.
FibroPaint Air is a board that can be finished in a final colour of your choice without pre-treatment. Furthermore, FibroPaint Air ensures excellent adhesion, fewer layers of paint for a perfect result and uniform paint absorption.
FibroStructure is a budget-friendly solution that can hardly be distinguished from veneer or solid wood panels. The boards look and feel natural. A wide choice of finishes is available in different colours and with a variety of effects to give a personal touch to the final result.
Available dimensions and thicknesses

Downloads
DOP Fibro Paint Air (516.88 kB)
DOP Fibro Structure (518.06 kB)
Oops, no products have been added to this category yet.