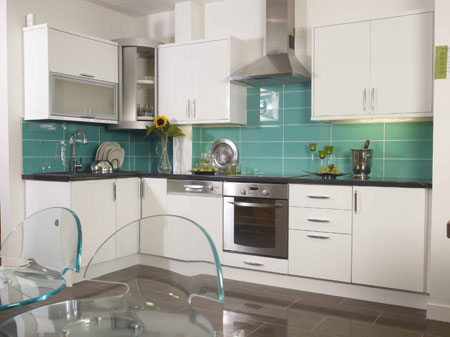 It's time to change your kitchen decor style
Have you been cooking in the same kitchen for years? Has cooking in your kitchen become mundane? Is your kitchen looking like it's been neglected in the aesthetics department for years?
If you answered "Yes!" to any of these questions, perhaps it's time to change the décor in your kitchen. At Noyeks Newmans we believe, that it is the kitchen that is the heart of your home – after all, food for the family, and friends is cooked, and often eaten here as well. Nothing bonds a family like sharing meals. Which is why, you need to make sure that your kitchen is not just well laid out, but also looks classy and stylish.
Modern Accents – Add some minimalistic furniture; hang an abstract painting, or a couple of interesting vases. For a more detailed makeover, change your doorknobs, drawer handles – you could even have a door with minimalistic design for that lean, futuristic look.

Au Natural – place wooden bowls or wire baskets with fresh fruit, and veggies you can snack on, like carrots, cucumbers, tomatoes; this brightens the kitchen, gives it an 'earthy' look, and you'll reach for a healthy snack when hunger pangs begin! You can also have smaller bowls with herbs. Install flooring that has a 'natural' look – stone, or wood; oak paneling, and classic wooden doors will look great; a potted plant or two won't harm either. Some rustic looking furniture – an old wooden bench, for example – will complete the look.

French Feel – add some vintage enamel or copper ware; find a French poster online – of Parisian landmarks or the French countryside, or a Sartre quote – frame and hang it on the wall. For some country charm, try getting a couple of French bistro chairs. Now all you need to do is bake some baguettes and pop open a bottle of French wine!

Retro Rewind – Brightly colored appliances and kitchen accessories, dining sets, funky fabric for your dining chairs, rugs and curtains, a peace symbol poster – and yes, The Beatles on your music player.

Formal Class – Use elegant and sleek light fixtures, panels, cabinets, glass doors, molding, handles – whatever you can add without making it look cluttered. Less is more! At Noyeks Newmans we have the perfect doors and accessories to give a sophisticated appearance to your kitchens in Dublin.
Inspired to change the look of your kitchen? We would love to help you in the makeover process! Visit our store, or call us at (353 1) 419 5700 to talk to our helpful staff today!