Info: Your browser does not accept cookies. To put products into your cart and purchase them you need to enable cookies.

Polyrey HP Laminates
Polyrey Collection 2017
A solution for all your projects
Interior Fitting - Collection 2017
Shopfitting, office furniture, shopping centres, retail, hospitals and schools, hotels and bank receptions, shelving, exhibition stands.
Doors - Door Collection
Internal doors for healthcare, education, office and residential centres
Partitions - Rey Partitions
Office Partitions, low rise and high rise commercial buildings, dividers and corridors
Cubicles - Washroom Collection
Cubicle partitions, cubicle doors, vanity units and access panels for public amenities
External Cladding - Polyrey Facades
External cladding on a timber or metal support frame for industrial and commercial buildings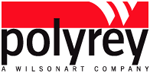 polyreyYou can view a full range at this link -